Stars rock the coloured eyeliner look
100 HOT HEADPHONES
At a time when masks are mandatory and traditional make-up rules are changing to adapt, it's the eyes that need to do the talking. But push aside those plain black winged tips and cat-eyes, there's something else that can create drama. A big trend that's been popping up is the coloured eyeliner trend. From Rihanna to Katy Perry, a bunch of stars have all tried the pop colour look on the eyes and fans have loved it. Back home, Janhvi Kapoor sported the trend, too, as she debuted a bold blue eyeliner some time ago. Hina Khan, who is known to experiment with her look, has also rocked the trend in various shades. And Kylie Jenner has sported a two-tone look with neon yellow and black on her eyes. The coloured liner is certainly becoming the go-to look. Take a cue from the celebs and why they chose the bright swipe on the eyes…
Stars match their outfits with their coloured liner


The bright eyeliner seems to be a cool accessory as celebs match it with their outfit. Janhvi Kapoor shared a photo of her peppy look as she wore a blue eyeliner with her tie-dye sweatshirt while Ananya Panday chose bright pink to go with her pink dress.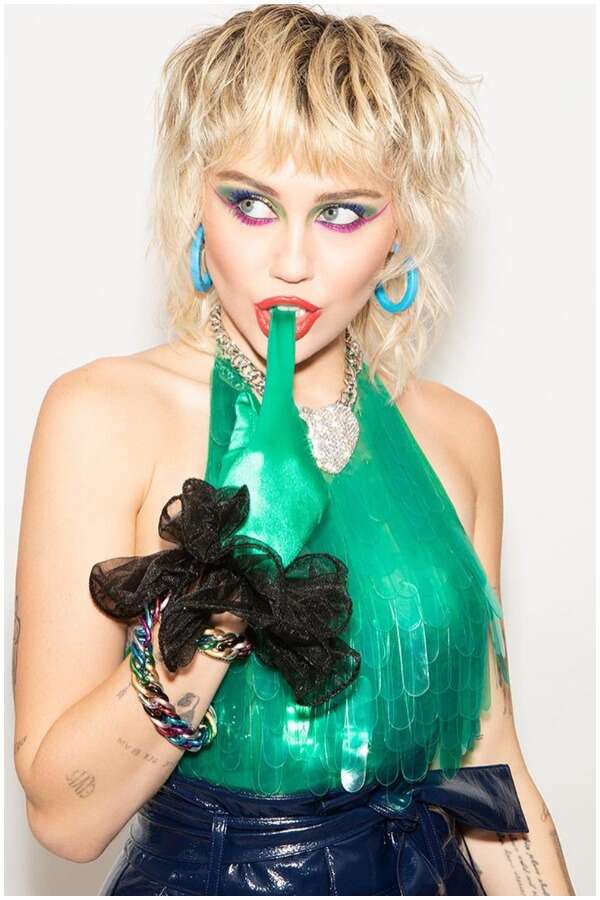 The fad also allows for more than two or more hues at once. Take Hina Khan, who chose to colour-block with her wing eye using yellow liner layered with a classic black one and Miley Cyrus who went colour pop — wearing three coloured liners at once! Several Hollywood stars have co-ordinated the whole liner-outfit look in an edgy, vibrant way.

Kendall Jenner matched her lime green eyeliner with her gown in the same shade and Rihanna rocked a cobalt blue liner and a matching coat and choppy layered-hair look that her make-up artist shared that on Instagram. Kylie Jenner who loves neon, gave her signature black eyeliner a 'yellow highlighter' twist. Shailene Woodley also went unconditional as her neon orange shadow doubled up as a strip of eyeliner across her eyelids.
Try this: Do a flicked or floating crease liner with the trend

There's more reason than one to start wearing a coloured eyeliner with your mask when you step out. Says make-up expert Krishna Manek, "Coloured eyeliners have blown up on Instagram in recent months. The look is definitely hot. Vibrant blue, canary yellow, neon green and shocking pinks are the most demanding colours in kohl pencils, liquid and metallic liners or gels. Use one shade or go dual, depending on the vibe you want. It's so effortless, just one fresh hue on the eyelids and you are set!"

She shares different ways to wear the coloured eyeliner. "Do a flicked liner with hot pink or electric blue on denims. Go with a floating crease liner with yellow or neon shades on a dress or a monochrome look with a shirt and pant. One more trick is to use a colour-pop liner in the inner corner of the eyes or on the outer area. Remember to use a mascara to darken and add volume to the lashes with it."
HUES TO TRY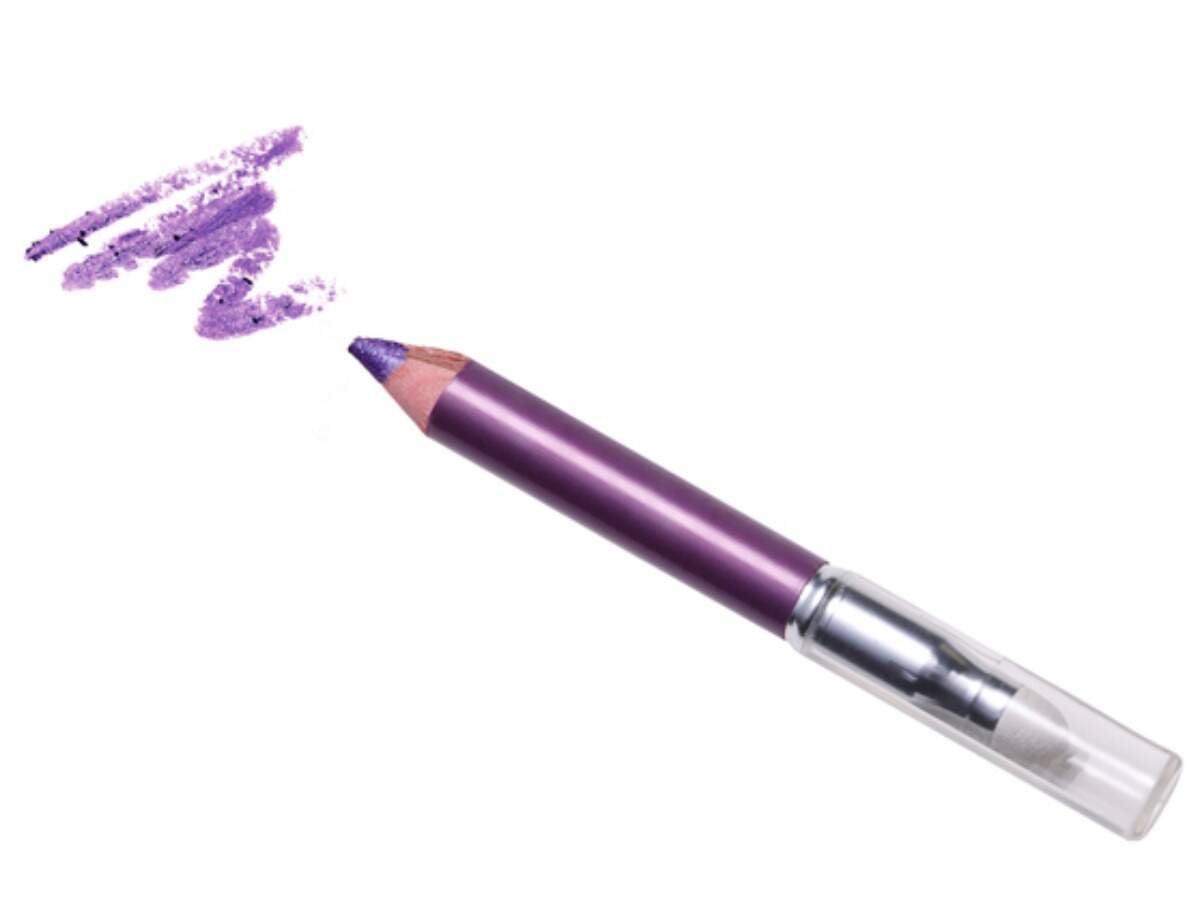 Electric blue

Hot pink

Sunset orange

Neon green

Lime yellow

Berry red
HOT TREND OF 2021
The colourful eyeliner trend is being called 2021's biggest beauty trend.
Hina Khan

Janhvi Kapoor

Ananya Panday

Rihanna

Shailene Woodley

Kendall Jenner